One of the greatest features of Beth Shalom Synagogue is that we are a community-based 'DIY' congregation where we work together on a voluntary basis running everything from services and events to outreach and education. This helps us in many ways, and we encourage members of our community to give their time and their expertise to help us keep our wonderful community resources running. We have a core team of active members who volunteer their time and energy in these rewarding activities – you can see how much we cover in the list below! However with the best will in the world, people cannot always continue in these voluntary roles and we always welcome extra hands to help out, whether regularly on committees or to lend a hand occasionally at events.
With every volunteer-based model, the more volunteers we have willing to "get their hands dirty", the easier it is for all involved to run things smoothly and the greater the range of initiatives we are able to offer to the community. If you would like to contribute to one of our committees either through a particular skill, profession or just enthusiasm please contact us via our admin team or contact any member of the Council or committee leads listed at the end of every newsletter.
You could join the following committees, or perhaps you have another idea:
Council – manages the synagogue on behalf of, and for the benefit of, the members
synagogue services committee – looks after our Shabbat and festival services, our monthly Kabbalat Shabbats and special services and events
finance
membership
building – manages the building maintenance, safety, security and our garden
education – including Cheder, Youth Education and Adult Education
conversion team
IT
welfare
fundraising
communications – manages the website, newsletter and external comms
outreach – which arranges synagogue visits for schools and other organisations and joint events with our Muslim and Christian friends
social events – runs the Israeli film club, concerts, plays, talks, quiz nights etc
Chevra Kadisha
The meet and greet team – welcomes visitors and members whilst ensuring we stay safe
The Cambridge Churches Homeless Project team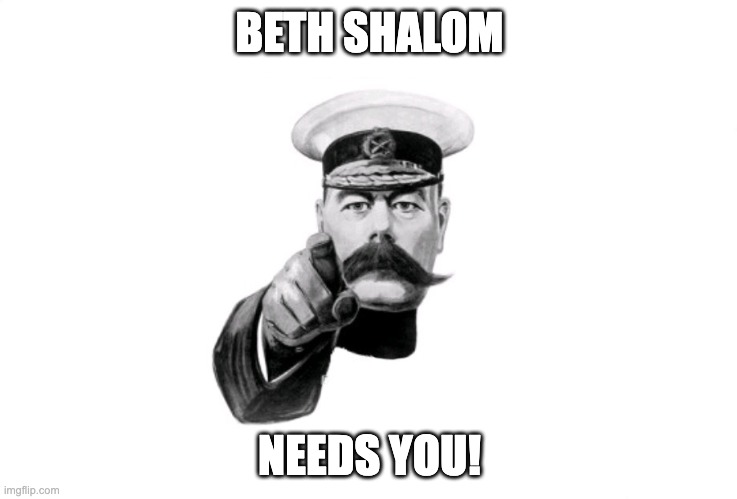 As we all know, many hands make lighter work, so please join us… Your synagogue needs you and you won't find a more rewarding way of being at the heart of our extraordinary community!